Hebei Monband Water Soluble Fertilizer Co.,Ltd
Tel: +86-311-85370180
Fax:+86-311-85370178
E-mail:info@jitainy.com
Add: No. 68th, Crown Road, Industrial Park, Zhao County, Shijiazhuang, China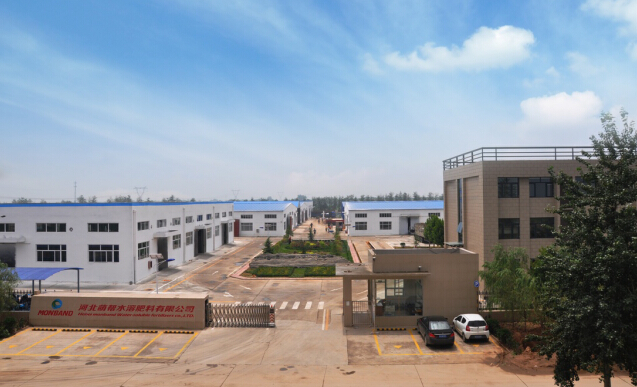 Hebei Monband Water Soluble Fertilizer Co.,Ltd, is a subsidiary of Jitai Group,who started as Jitai Agricultural Service Co.,Ltd from agriculture technology and service in 1995.
In recent years, Jitai Group has been working with renowned suppliers including DUPON, BAYER, BASF, SQM and acted as their agent in specific regions.
With rapid growth and development, Jitai Group has become a group company combining production and sales of pesticide synthesis, soluble fertilizers, pesticide sales and food staff.
Milestones of Monband
2009, Registration of Monband.
2010, Monband started production of foliar fertilizers, macro element, secondary and trace element water soluble fertilizers, containing HA water soluble fertilizers and containing AA water soluble fertilizers.
2011, Monband was awarded "Top 10 Water Soluble Fertilizer Manufacturer" in China.
2012, Monband passed ISO9001:2008 certification.
2013, Monband was approved as: "Hebei Famous Trademark" by Hebei Administration Bureau for Industry and Commerce.
2013,Monband passed ISO14001:2004 environmental certification and OHSAS 18001:2007 health and safety certification.
2013, Monband joined "New Type Fertilizer Application and Promotion Alliance" and nominated as executive director.
2014, Monband Joined IFA(International Fertilizer Industry Association).
2014, Monband joined "Federation of Agricultural Science and Technology Innovation Service".
2015,Monband was awarded "High-Integrity Enterprise of Hebei Province" by Hebei Government
2017,Monband was awarded "Technology Little Giant" by Hebei Government,
2017,Monband R&D center was awarded "Grade A R&D Organization of Industrial Enterprise" by Hebei Government,
2018,Monband was awarded "Top 10 Water Soluble Fertilizer Manufacturer of China" by China-Asean Chamber of Agricultural Commerce,
2018,Monband became China Mainland New Three Board listed company