Tel: +86-311-85370180
Fax:+86-311-85370178
E-mail:info@jitainy.com
Add: No. 68th, Crown Road, Industrial Park, Zhao County, Shijiazhuang, China
Hebei Monband Water Soluble Fertilizer Co.,Ltd
Humic Acid organic fertilizer PULI-NANO
MBT is an active substance composed of a class of nature biostimu-lants produced from microbial enzymatic hydrolysis of leonardite.it mainly contains humic acid,fulvic acid,polysaccharides, amino acids(B-alanine,L-isoleucine acid,L-proline, Anthranilic acid,etc.)secre-tions of various microoorganisims, etc. The pH value is 6.5-7.5

MONBAND MBT PULI-NANO Liquid is recommended in poor soil conditions to enhance cation exchange capacity, and soil fertility. The presence of active humic extracts (long chain) in our formula has a positive effect on the uptake on all nutrients. Furthermore, it increases Nutrient Use Efficiency (NUE) and reduces leaching.
• Improves root and shoot growth with high quality buds
• Increases Cation-Exchange-Capacity of the soil
• Developed for fertigation in open field crops and for soil injection
• Soil improvement: Adjust soil pH value, improve soil salinization, soil microbial activity, soil physical and chemical properties, soil aggregate structure, and improve soil water retention.
• Promote root growth: Improve plant growth activity; stimulate the growth of crop roots and aboveground parts.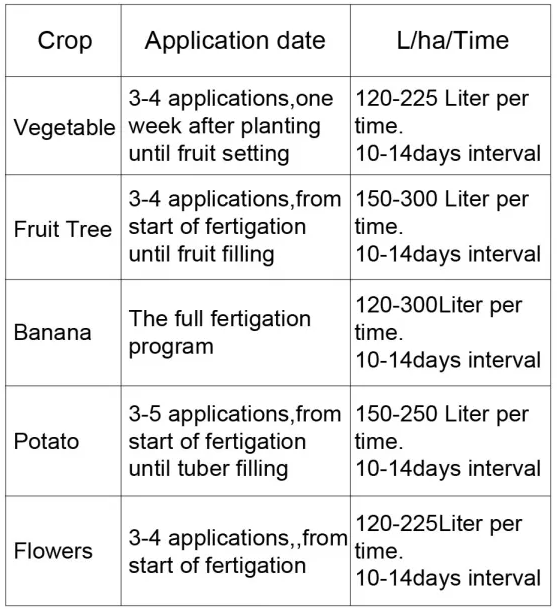 Corresponding parameter set not found, please add it in property template of background
暂未实现,敬请期待
No content information display available
Please add data record on website background.