Monband has established first class R&D laboratory, started working colleges,research institutes and leading experts, domestically as well as globally,establishing long-term strategic partnership.
On the basis of independent research, Monband has developed leading core technology system which generated a number of national patents and confidential technology.
Monband has own unique patented formula and has developed precise fertilization technical guidance and formulations according to crop so as to maximize fertilization effect.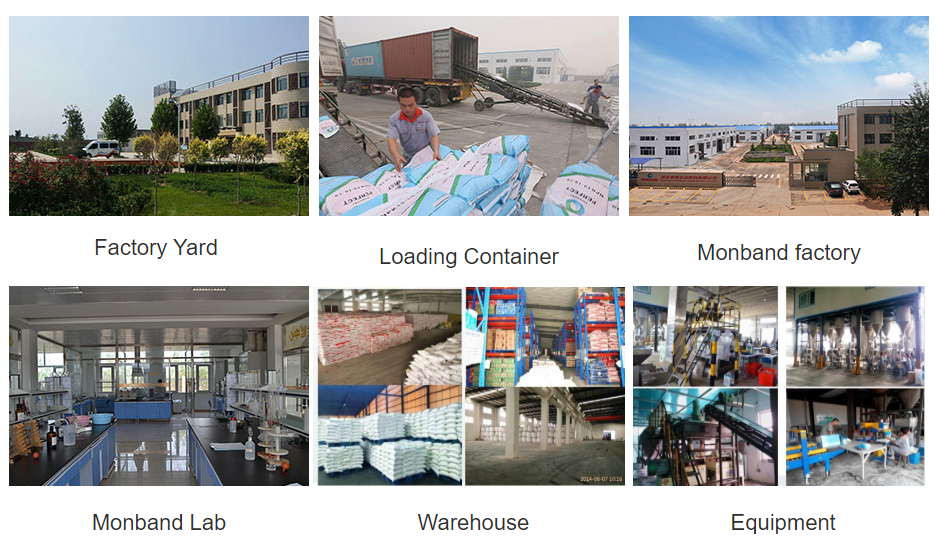 Factory equipment and production lines
6 production lines for NPK powder water soluble fertilizers. Anual output is 60,000 mt;
2 production lines for Secondary elements granular fertilizers. Anual output is 20,000 mt;
3 production lines of Liquid fertilizers. Production capacity is:
100-1000 ml (5000 bottles / hour);
1000-5000 ml (1000-3000 barrels / hour);
10-25 liters (240-360 barrels / hour).
In-situ reaction film-forming equipment; high-shear granulation equipment; tablet type fertilizers production line.