What is Controlled Release Fertilizer?
Controlled release fertilizer is the fertilizer that uses various regulatory mechanisms to release nutrients in accordance with a fixed release pattern, according to the law of crop absorbing nutrients.
A controlled release particulate fertilizer composition containing nitrogen in a form which is slowly released and a water soluble solid additive, such as a phosphorus or potassium nutrient salt, in a form which is quickly released comprising a core of a water soluble nitrogen nutrient source, a coating of sulfur surrounding the core, and a coating surrounding the sulfur coating of an inert water-insoluble material such as wax. The inert coating comprises an inner portion of the inert coating alone and an outer portion containing the salt or other water soluble additive.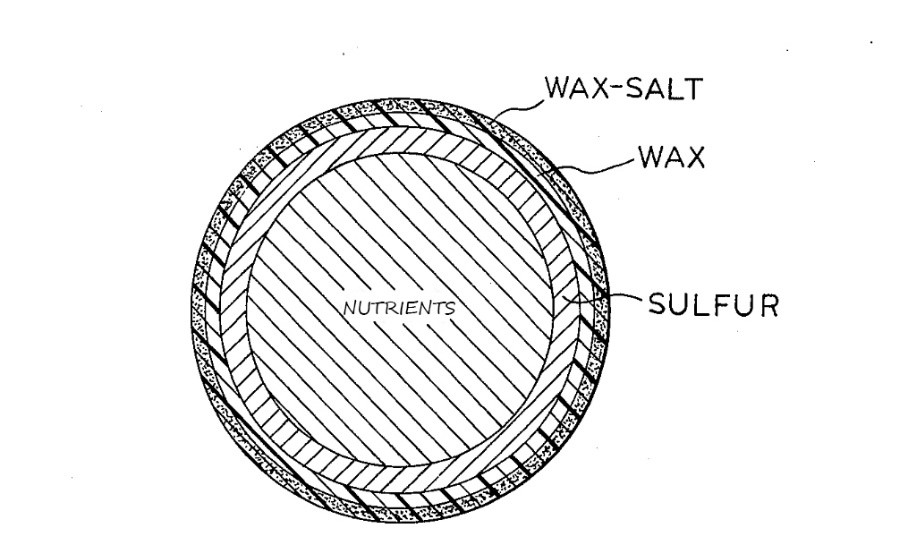 How does Controlled Release Fertilizer work?
The release of controlled-release fertilizer is not affected by water, pH value of soil, microorganisms and salt ions.
Temperature is the deterministic factor. The higher temperature is, the faster nutrient releases.
StepⅠ: Water entering
StepⅡ: Nutrient dissolves in membrane, saturated solution is formed
StepⅢ: Fertilizer nutrients permeation

Why do people choose Controlled Release Fertilizer?
The nutrient release is synchronized with the crop absorption, the fertilization technology is simplified, which can realize one-time fertilization to meet entire growing season needs of crop.
Control Release Fertilizer could effectively reduce soil nitrogen nutrient loss, increase fertilizer utilization rate.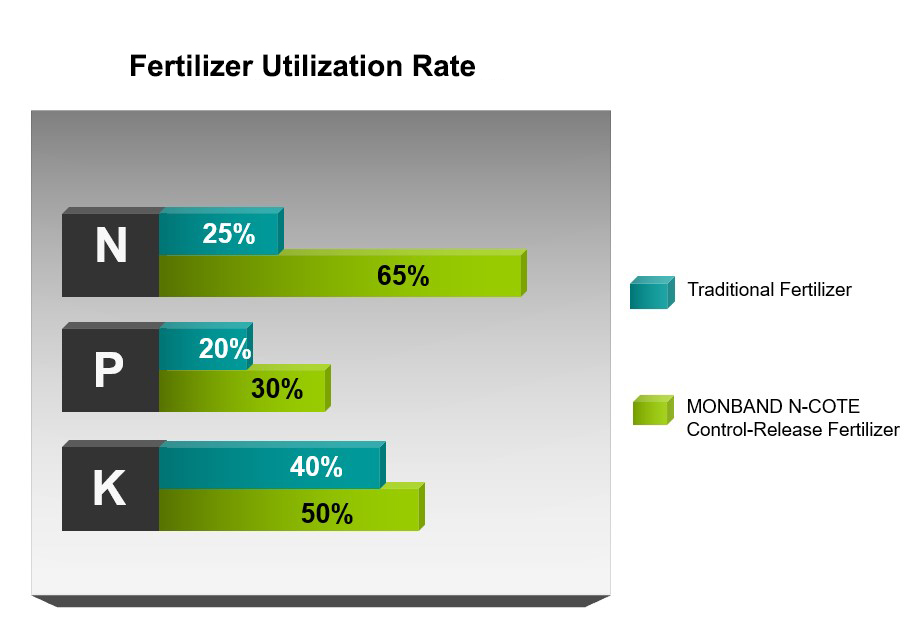 How about MONBAND N-COTE Controlled Release Fertilizer?
Compared with the traditional fertilizer, MONBAND N-COTE use patented polyurethane coating technology, which has multiple advantages:
The release rate of nitrogen fertilizer is basically consistent with the law of crop fertilizer requirements, greatly improve nutrients utilization rate.
Effectively reduce the times and quantity of fertilization, save labor and time.
The coating material can be completely degraded, which can avoid destruction of soil structure and environmental pollution.