Top Feeding Package For Greenhouse Peach
China is the homeland of PEACH. Laoting country Tangshan is the origin of Greenhouse Peach in Hebei. Its growing acer is enlarging every year, for its high value as out-of-season fruit. In spring, peach is bloom in the opening, but greenhouse peach is fruitful everywhere.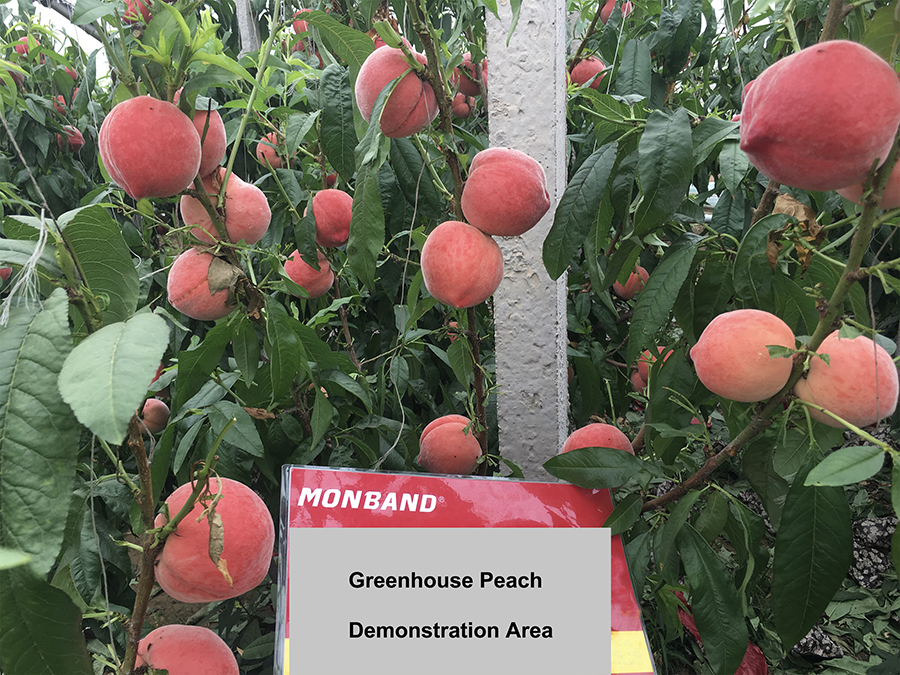 Monband cooperate with Tangshan Yuanzhong Agericulture Service Company on greenhouse peach for 5 years continuously. From the very beginning of planing trails and improvement, to the demonstration and expansion, now Monband generate package of fertilizer feeding for high harvest. Use this fertilizers, the plant performs thriving growth, thickening and polishing leaves, high resistance, enlarging fruit quickly, fruit shape even, exogenous quickly and prolong shelf life.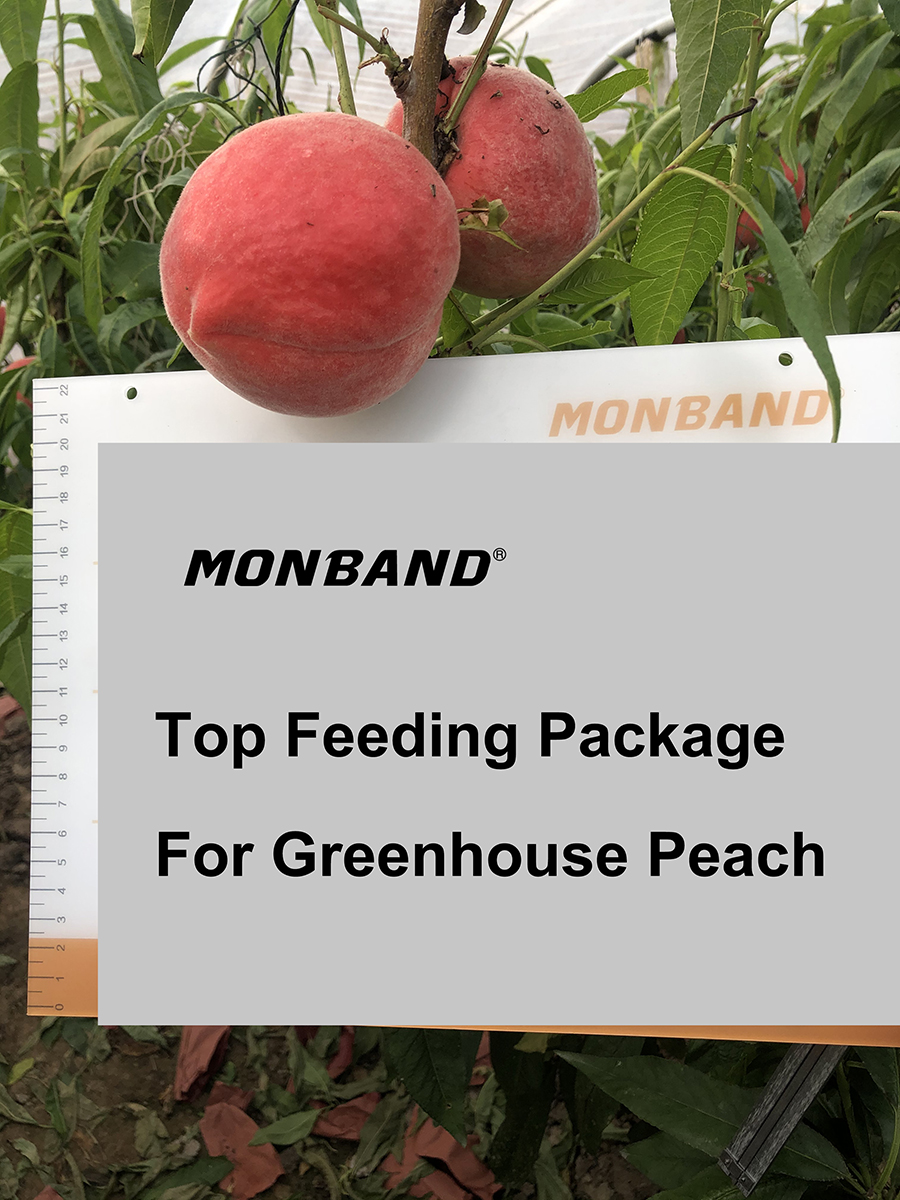 Fertilizer feeding performance:
Plant: thriving growth, thickening and polishing leaves

Fruit: Quickly enlargement and earlier for market. (Earlier than other greenhouse culturing.)

Quality: Perfect shape of fruit, large fruit, Fruit shape smooth and colorful, and hard fruit.(Most fruits is weight around 250g/unit, Smallest is no less than 200g/unit, the largest is 850g/unit.)

Higher price, RMB3/KG more than other peach.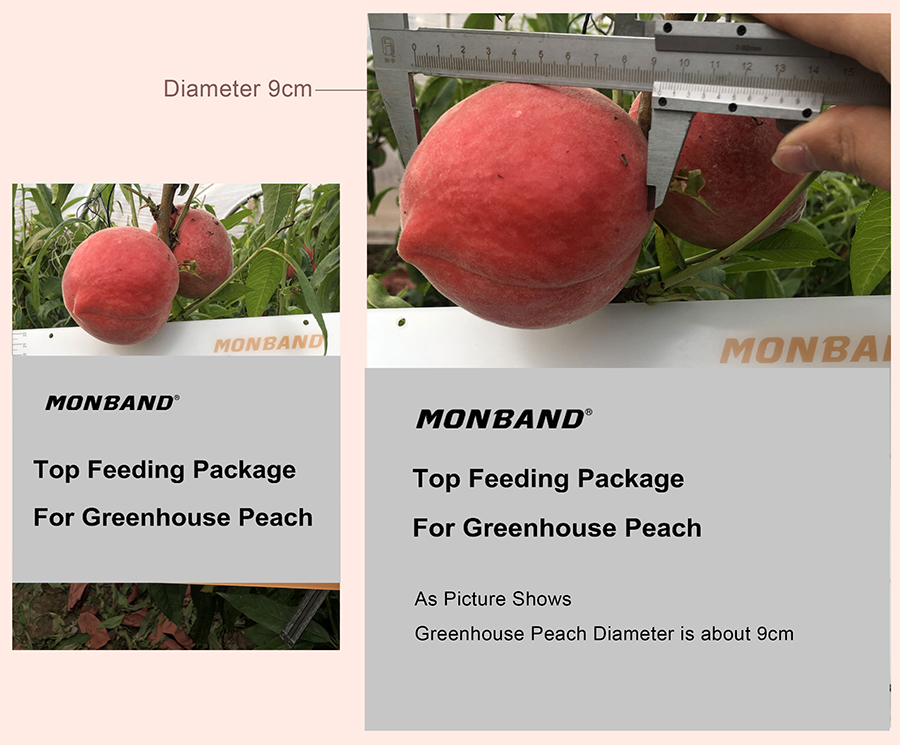 Followed is the MONBAND Feeding Package For Greenhouse Peach