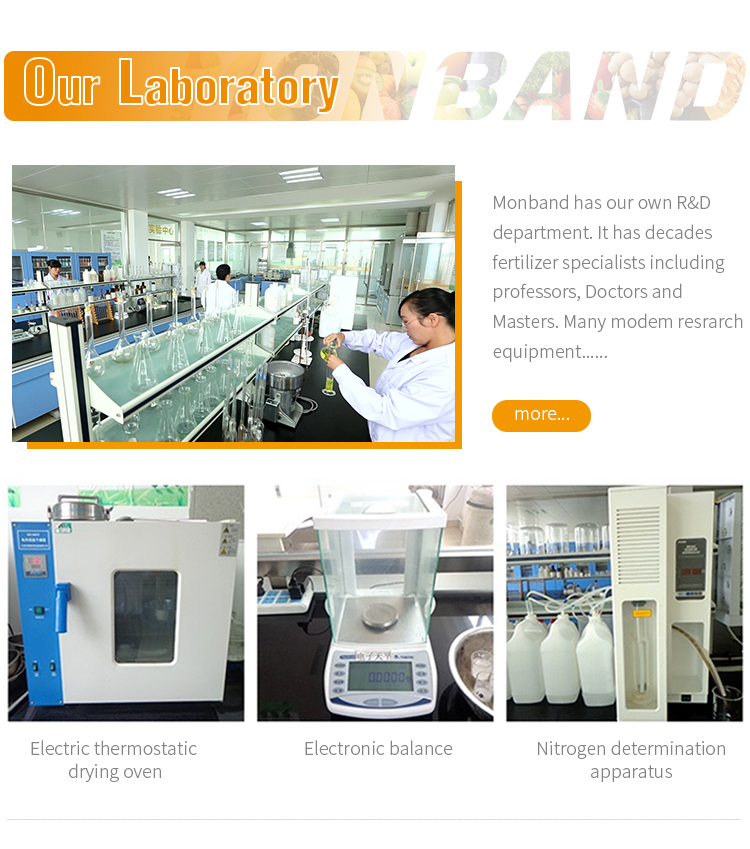 In order keep quality, all products will be testde before producing and every lot will be checked during producing. These specialists also commit to research new type of water soluble fertilizers. We are trying to find difference from other fertilizer companies.
Monband can research special formula for you. Besides, we can supply fertilizars in defferrnce content, shape, color, even flavor. Monband never stopping creation.Monband will devote all our supply high quality fertilizers for you.

Monband has our own R&D department. It has decades fertilizer specialists including professors, Doctors and Masters.
Many modern research equipment including: electric thermostatic drying oven, nitrogen determination apparatus, vacuum drying oven, oscillator....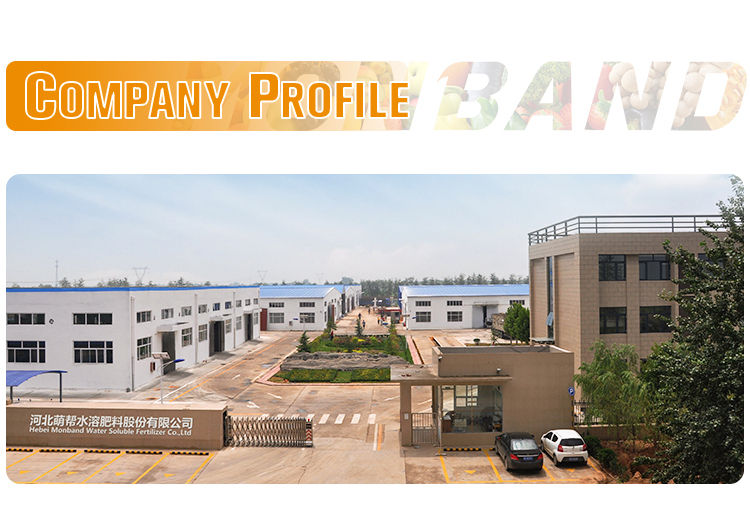 PROFESSIONAL MANUFACTURER OF WATER SOLUBLE FERTILIZR
Hebei Monband Water Soluble Fertilizer Co.,Ltd. is one of leading manufacturers of water soluble fertilizer in China. Monband`s products have much technology content and Monband is devoting itself to creating solutions for people`s better, safer and healthier life.
We offer customers a wide range of services and innovative products including 100% water soluble fertilizer, such as NPK+TE, NOP, SOP, MAP, MKP, EDTA(Zn, Fe, Cu, Mn ), Mo Boron fertilizer and so on.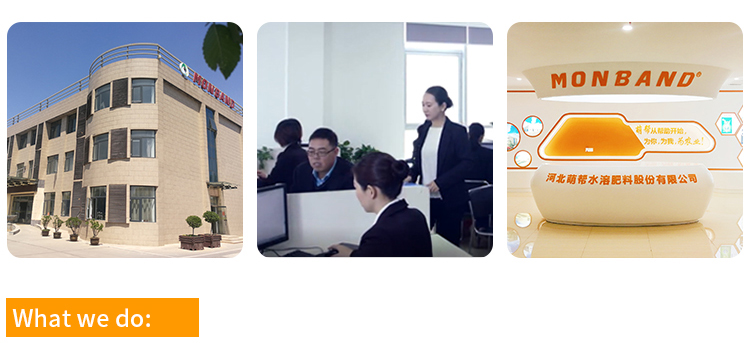 Monband Water Soluble Fertilizar Co.,Ltd is the only one company in the name of "water soluble fertilizer". We are specialized in water soluble fertilizers including water soluble NPK, MAP-12-61-00, Calcium Nitrate, MKP 0-52-34, Ammonium Sulphate(Steel Grade and Capro Grade), ASN, SOP, Potassium nitrate, Magnesium Sulphate, Humic Potassium.
Now, with the rapid deveiopment, the yearly output approximates MKP-30000mt, NPK- 100000mt, Calcium Nitrate-60000mt,teach grade MAP-60000MT.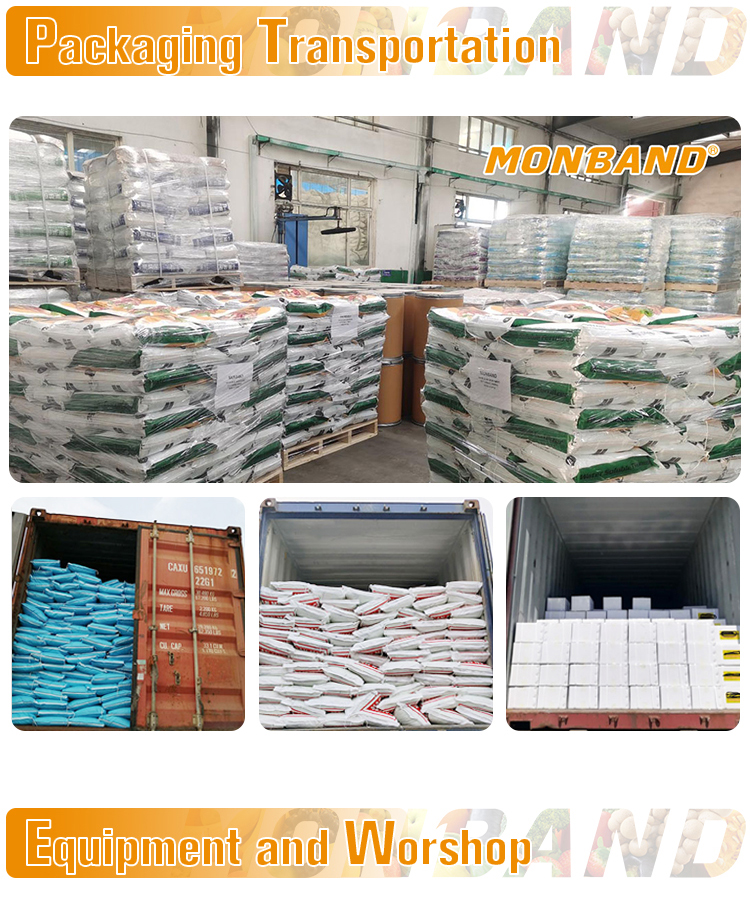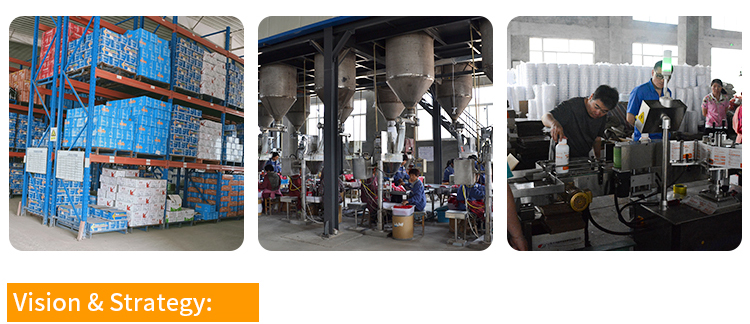 In 2014, Monband takes the measure of "Go out and welcome in", not only to cooperate with large international fertilizer manufacturer, but also to work with international agricultural colleges and universities, to promote own brand products.
We welcome our foreign customers to come to China, visit our factory and communicate with Chinese farmers in technology, in order to promote the development of water soluble fertilizer in China and worldwide.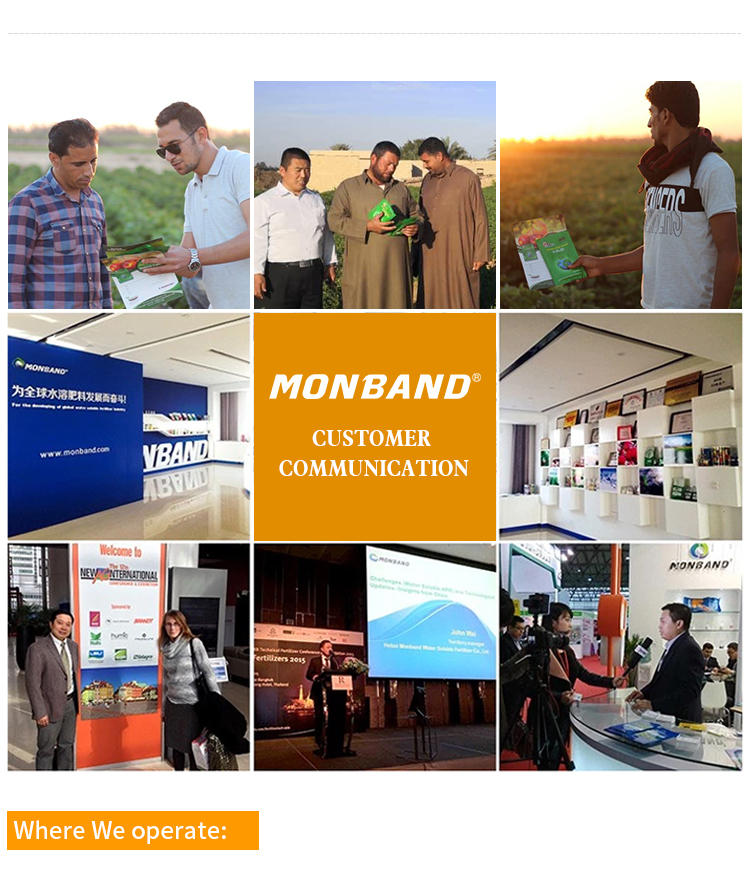 Domestically, the markets are mainly located in Hebei, Shandong, Liaoning, Shanxi, Henan, Inner Mongolia, the Shanganning Border Region, Guangdong, Guangxi, Hainan, Fujian and other provinces and cities. Water soluble fertilizers in these areas are mainly applied to cash crops and, through higher yields and incomes, bring considerable economic benefits to the farmers using these products. In addition, Monband also participates in government tenders, thus assisting the government in meeting its water soluble fertilizer procurement goals.
Export markets for our products include France, Spain, Britain, America, Canada,India, Brazil, South Africa, South Korea, Turkey, Jordan, Southeast Asia, Dubai, and the Middle East...; in total, we have supplied more than 50 countries and regions with our products. Global importers include large-scale international water soluble fertilizer factories and traders.